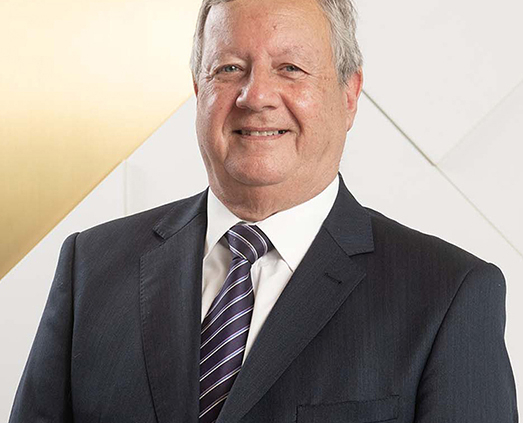 Joseph Lupi is a Non-executive Director and Consultant for AX Real Estate and a finance and property expert with a long and rich career behind him. Mr Lupi started off working in the banking sector in 1971 when he joined Barclays Bank DCO (which later became Mid-Med
Bank Ltd). There, he worked in accounts, foreign exchange, bills/credits, and advances, and he also worked on the team responsible for the computerisation of the bank's accounting system in Malta and Gozo. In 1980, Mr Lupi joined Frank Salt Real Estate Ltd as an Office and Finance Manager. He was appointed Director a year later, and then Managing Director in 1984 when he took over full control of the company's operations both locally and overseas, as well as management of its financial and legal affairs. Since then, the company has grown consistently across its operations and is now one of Malta's leading real estate companies with many prestigious local and international awards to its name. In almost 40 years at Frank Salt, Mr Lupi's achievements were many. To name a few, he computerised the business' database (the first real estate company to do so in Malta), set up regional offices in Malta and Gozo, and developed intensive training programmes covering techniques for selling and negotiating, valuations, customer care, bank loans, tax and legal considerations, regulations for foreign property investors, and more. And from 2003 until his retirement in 2018, Mr Lupi was also the company's Money Laundering Reporting Officer (MLRO).
Throughout his career, Mr Lupi has travelled extensively to attend international property fairs, deliver seminars to foreign investors, and set up strategic partnerships with overseas representatives. He is also a past Member of the Malta Chamber of Commerce, the German Maltese Chamber of Commerce, and a present Member of the Institute of Management.
https://axinvestor-relations.mt/wp-content/uploads/2022/07/Joe-Lupi-Cropped-2.jpg
634
523
[email protected]
https://axinvestor-relations.mt/wp-content/uploads/2022/08/AXInvestorRelationsWhite.svg
[email protected]
2022-07-18 12:18:06
2023-01-13 10:14:32
Joseph Lupi