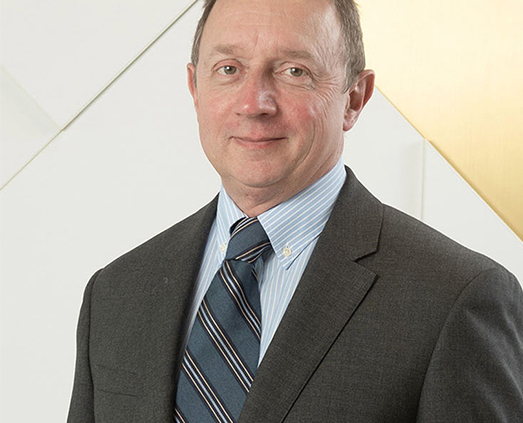 Michael Warrington is CEO of AX Group, and his AX journey started over two decades ago. Originally approached for financial advice, Mr Warrington became CFO of AX Group in 2000. He retained the position until 2016 when AX Group Chairman and Founder Angelo Xuereb appointed him as the Group's new CEO. From the get-go, Mr Warrington has drawn on his extensive background in banking and finance to lead with a forward-thinking but measured approach, driving AX Group towards steady year-on-year growth.
Mr Warrington came to AX Group as a highly skilled executive with experience across several industries. He holds a BA Hons in Accountancy and an MA in Financial Services from the University of Malta. He is also a Certified Public Accountant, a Fellow of the Malta Institute of Accountants, and an Associate Member of the Chartered Institute of Bankers in the UK. The CEO's varied career began at Bank of Valletta in 1979 at a very formative time in Malta's financial services industry. The company underwent an IPO on the Malta Stock Exchange in Mr Warrington's time there, and he was also involved in forming two subsidiary banks: BOV International Ltd and Valletta Investment Bank Ltd.
After qualifying as an Associate of the Chartered Institute of Bankers, Mr Warrington spent four years as CFO of Air Malta, leading the airline to unprecedented profitability. Since then, Mr Warrington set up his own firm, joined the team that opened The Westin Dragonara Resort, and was instrumental in establishing FCM Bank Ltd in 2011 and restructuring Novum Bank Ltd between 2013 and 2016. Mr Warrington serves as a director on the board of several private and public listed companies both in Malta and internationally. He has held board positions with GO plc, Malta Properties Company plc and various family-owned businesses. He is currently director of AX Group plc, AX Investments plc, Cablenet Communications Systems plc, Together Gaming Solutions plc, Novum Bank Ltd, Citadel Insurance plc, Nissan International Insurance Ltd, and Valletta Cruise Port plc.
https://axinvestor-relations.mt/wp-content/uploads/2022/07/Michael-Warrington-Cropped-2.jpg
634
523
[email protected]
https://axinvestor-relations.mt/wp-content/uploads/2022/08/AXInvestorRelationsWhite.svg
[email protected]
2022-07-18 12:43:32
2023-01-13 10:14:51
Michael Warrington