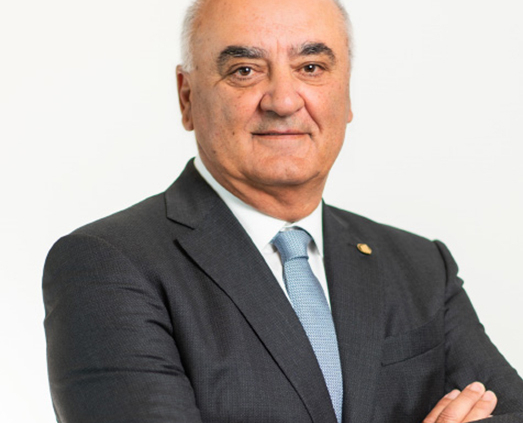 Angelo Xuereb is the Chairman of the AX Group of companies, one of Malta's leading entrepreneurial groups.  He was born in Naxxar in  1952, and received his education at Stella Maris College.  At a very young age, he demonstrated an inclination towards business.  He attributes his success to four simple but strong words – Creativity, Efficiency, Challenge and Determination.
His business interests today include a wide range of activities, namely: tourism, construction, property development, restoration, project management, real estate, health care, quarrying and sea terminal operations.  In 2010 he amalgamated his 5 hotels under the umbrella of AX Hotels.  He is a  Council member of the Building Industry Consultative Council (B.I.C.C.) and Malta Developers' Association (MDA).
Mr Xuereb is also very active in civic life.  He was the elected Mayor of Naxxar for two terms, and is Honorary President of several clubs and societies.  In 1982 he joined the Sovereign Order of St John of Jerusalem "Knights Hospitaller" and in 1999 was appointed Commander of Justice.  Mr Xuereb is married to Josephine  and they have three children and two grandchildren.
https://axinvestor-relations.mt/wp-content/uploads/2022/09/Angelo-Xuereb-1RE.jpg
634
523
[email protected]
https://axinvestor-relations.mt/wp-content/uploads/2022/08/AXInvestorRelationsWhite.svg
[email protected]
2022-09-05 21:33:11
2023-01-13 10:11:21
Angelo Xuereb